Are you looking for something different to freshen up your quarantine reads?
Are you looking for something available on Kindle Unlimited?
Do you like historical fiction?
If you answered "Yes" to any of the above questions, keep reading!
This book caught me completely off guard. Robin Hood has been one of my favorite heroes in literature for as long as I can remember. Something about his story stuck with me. I am a sucker for a new movie or new book featuring the hero that robs from the rich and gives to the poor and saves Maid Marian. I always wished he was real.
In The Robin Hood Trilogy by Olivia Longueville and J.C.Plummer, Robin Hood becomes real. His legend is intertwined with a historical timeline in a way that makes magic. The way the two stories have meshed together is flawless and seamless. These ladies brought my hero to life and made him a real person.
There is action, there is romance, there are tears, there is laughter (then more tears). There is a little something for everyone. My husband is one of the biggest anti book people I know. I would read him passages of the book that I found funny or I knew he would appreciate the action in, and he loved it too.
I have also had the privilege of keeping in contact with one of the authors. The story behind what it took to get Robin Hood's Widow to be born and how they never gave up is inspiring in itself. They are passionate about what they write about. They research things thoroughly. They included family trees, coat of arms, a detailed timeline, and a glossary. You can feel the passion that these ladies have for their subject matter as soon as you pick up the book and start reading. Check out the author Q and A below to see what I mean.
Sometimes, with a sequel, there isn't as much depth and richness of characters. You kind of plod through it, you can tell it's a middle, something happens but it is ramping up for the conclusion of the series. This is so not the case with Robin Hood's Widow. There is just as much attention to detail that we got in the first one. The same rich history. The same feeling of being taken there and reading about real people.
There is more action, more tears, more laughter, and two amazing, make you shout "what the actual heck just happened" twists that left me drooling for more. ( I know first hand about the shouting, because I did it, and scared the cat and got weird looks from the husband)
I hate being that fan, but I can't wait until the third and hope they are able to release it soon so I can devour it as well.
If you love rich history mixed with folklore, amazing storytelling, and authors that know their stuff check out both of these books. I provided the links below.
Check out my original post about Robin Hood's Dawn here!
Robin Hood's Dawn is out now and available on Kindle Unlimited and paperback.
Robin Hood's Widow is available for preorder on e-book and Kindle Unlimited. The paperback will be available on the release date May 8th.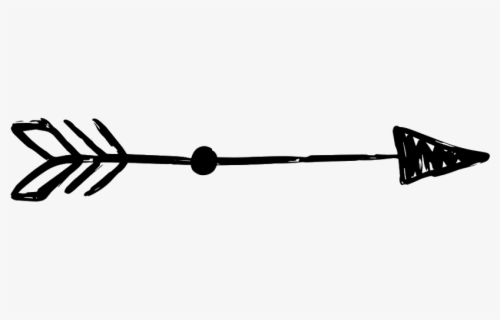 Robin Hood's Widow (Book Two in the Robin Hood Trilogy)

Author Q&A with Olivia Longueville and J.C. Plummer
Robin Hood has been featured in many books, movies, and television shows. How is your trilogy different?
In our first book,
Robin Hood's Dawn
, we re-imagined the origins of the Robin Hood legend, which included exploring his family dynamics: an aloof, selfish father, and a kind-hearted mother devoted to ministering to the poor. One theme is how the consequences of immoral actions and secret sins can reverberate across generations. This is part of Robin's legacy from his father.
We cast Robin as a hero fighting against the tyranny of a lawless government official. When Robin is falsely accused of a shocking crime by the new Sheriff of Nottingham, he could have retreated to a safe place beyond the reach of the sheriff. However, he feels a responsibility to the people because he believes in the intrinsic value of every human being. Instead of running away, he stays to protect the people from the sheriff. And this points to another theme: one person can make a difference by taking a stand for what is right.
The second book,
Robin Hood's Widow
, picks up where the first book ends. Robin is alive and still with King Richard in the Holy Land, but Marian, the sheriff, and Guy of Gisborne have returned to England thinking that Robin Hood is dead.
Robin Hood's Widow
explores themes of grief and redemption while featuring Marian's adventures as leader of the outlaws. Her story is interwoven with Robin's quest to return home while fulfilling his obligations to King Richard.
In this book, we wanted to explore both the stages of grief and their non-linear nature. Experiencing loss and grief is not like climbing stairs; you don't complete one stage, progress to the next, and eventually arrive at acceptance. The emotional turmoil of an earlier stage can reappear and reassert itself during the process.
That being said, this story is not sad or depressing;
Robin Hood's Widow
is an optimistic tale of triumphing over adversity.
You've emphasized how your Robin Hood story has been re-imagined. Will fans of the traditional ballads still recognize this as a Robin Hood story?
There is a lot of variety in the many books and screen adaptations of the Robin Hood legend. We wanted to create a story that was respectful towards fans of the original ballads and legends without adhering to the same storylines that have been previously written. We hope that all Robin Hood fans will enjoy this fresh retelling of the story.
However, we felt that Marian is a character who deserves more attention. All too often she is a background character with little to do. With this in mind, we have focused on creating a Lady Marian who will figure more prominently in the story, especially in
Robin Hood's Widow
, where she takes center stage as the leader of the outlaws. She must learn how to lead while finding clever ways to thwart the sheriff and rob those supporters of Prince John who dare enter Sherwood Forest. We also wanted Marian to be feminine and believable as a woman of the 12th century.
Do the first two books of the trilogy end in cliff-hangers? Are the books stand alone?
We have structured the trilogy so that the books do not end in cliff-hangers, and we have endeavored to create a sense of completion in each of the books.
Although we want readers to start with
Robin Hood's Dawn
, we know that some might be more interested in
Robin Hood's Widow
. Therefore, we have endeavored to provide enough information in the second book so that a new reader will not be lost.
Both Robin and Marian are guarding secrets that will be revealed in
Robin Hood's Widow!
How did you become interested in writing this story and working together as co-authors?
The story of
Robin Hood's Widow
is very special to me, and I wrote the original version after I experienced a devastating personal loss. Readers might be surprised to learn that
Robin Hood's Widow
was written before
Robin Hood's Dawn!
I love to tell stories with multi-dimensional characters. I am multi-lingual, and I enjoy writing stories in different languages. My first novel is an English-language alternate history featuring Anne Boleyn.
I met Coleen (J.C.) on the Internet, and we decided to co-author a Robin Hood Trilogy with
Robin Hood's Widow
as its centerpiece.
So, you've never met, you come from different countries, different cultures, and speak different languages. How can you co-author a book? Is it because you have similar writing styles?
Fortunately, Olivia is fluent in English, because that's the only language I know!
We have found that we have a lot in common—especially our love of writing and of history. We have to work hard to merge our writing styles, but we have successfully done this.
That's true. Olivia and I have very different "voices" and writing styles. You might even say they are nearly opposite styles.
I write in a straightforward, expository style, with a minimum of descriptive elements and metaphorical flourishes. I am good at explaining things, organizing ideas, and creating natural-sounding dialogue.
My writing is characterized by lush romanticism and passionate lyricism. I love to create metaphors and descriptions which excite the imagination of the reader in a vivid and dramatic way.
In some respects, Olivia's words are the emotional heart of the story, and my words represent the rational intellect. Of course, it's not quite that cut-and-dried, but it is one way to describe how two people with such different styles have come together to create
Robin Hood's Dawn
and
Robin Hood's Widow
.